Tailgating. It's almost a sport within a sport. I've heard rumor that for some teams, fans never actually go into the stadiums; they watch the game from the TVs set up in the parking lots at their tailgates. For the more devoted tailgaters, football season calls for elaborate, well-organized tailgating events that often include a dedicated tailgating vehicle. My brother tells stories about some colleges (like Ohio State) where things get a bit… grandiose. Huge. Gigantic, even. Almost as big as the actual game.
If you're thinking about joining the ranks of these enthusiastic tailgaters and want to go out and purchase a tailgating vehicle of your own, here are a few tips you may want to keep in mind:
Buy wisely
Even if you plan to buy a relatively inexpensive vehicle to be used only on game days, you should still make smart choices about your purchase. Some vehicles may seem like an incredible deal, but there's usually a catch. Maybe it's a lemon or there's no title.
First, never buy a vehicle if the seller does not possess the title. This could be a sign that the car was stolen, badly damaged or previously declared a total loss.
To make sure you don't get stuck with a lemon, request a CARFAX Vehicle History Report on the vehicle. These handy reports include a ridiculous amount of information. Such as title information, flood damage history, lemon history, odometer readings, lien activity, vehicle use and total loss history.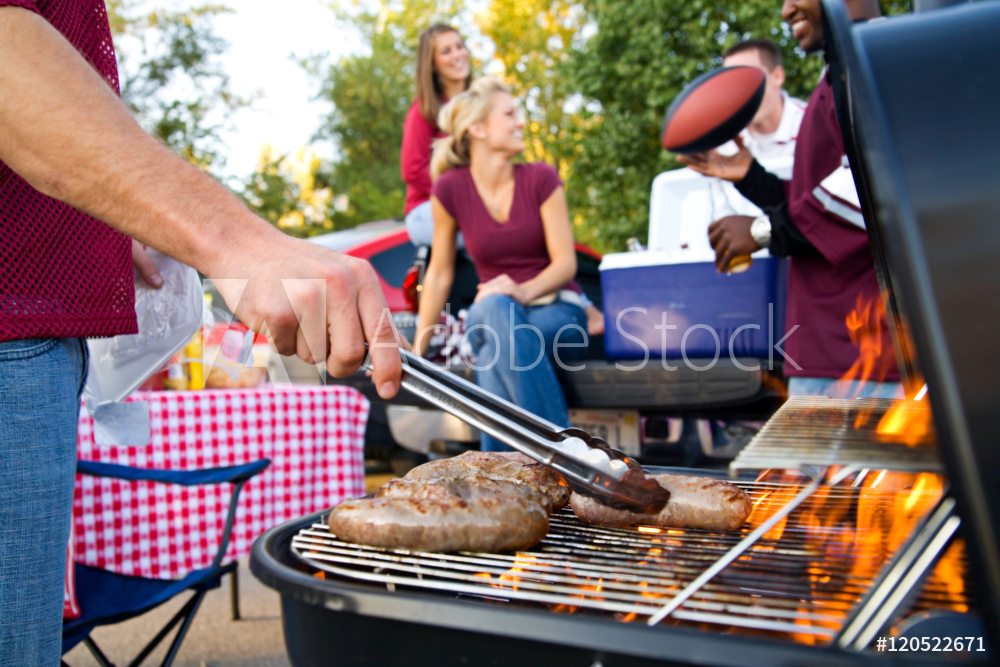 Vehicle alternatives
While RV's are always a popular choice for many tailgaters, some fans opt for larger vehicles, like a school or church bus. While these giants are a great way to transport all your friends, family and supplies to the game, there are a few things you should know before purchasing one.
First and foremost, you'll have to apply for a Commercial Driver's License with your local DMV office if you want to buy and drive a bus. In order to drive most RVs you will only need a normal driver's license.
Additionally, take your new toy to professionals who can ensure that all the seat belts, the air brake system, airbags and tires are in proper working condition & conform to state regulations. This will ensure that your friends, family members and any other passengers make it to the game safely.
Play it safe
Although tailgating is all about having fun, it's always best to make sure you and your guests are safe from start to finish. If you plan to tow items behind your vehicle, distribute the weight evenly throughout your trailer. Secure or tie everything down so nothing falls out of the trailer during the trip. Also check that your trailer brake lights are working.
Each state has different towing laws, so check with your DMV about the requirements in your area. You may need to obtain a special permit or license depending on the size and weight of your trailer. Also, you should call your favorite insurance agency to make sure you have coverage for your vehicle, trailer and any expensive equipment you're towing.
Of course, take measures to make sure everyone is safe during the actual event. Be sure to pack a first aid kit, a fire extinguisher and plenty of water. If you plan to serve alcohol to friends during the tailgating event, make sure that no one drives after drinking. Call a cab or ask another friend to drive them home.
Have fun!

The Wikipedia definition of a tailgate party starts with "a social event." It's supposed to be fun and full of food & alcohol. It's most important to just enjoy yourselves and not land yourself or anyone else in the hospital. Oh, and apparently there are even etiquette rules for tailgaters, so if this is your first time, I'd suggest reading up.