Did you know that dog bites cause nearly 800,000 injuries requiring immediate medical care in the United States each year? This statistic is based on a study conducted by the National Center for Injury Prevention and Control. People can hold you legally liable if your dog bites someone. Fortunately, your homeowners policy will normally cover this. No one wants to be in this situation, however, so we have included some steps you can take to reduce or prevent dog bites.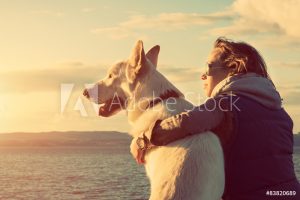 These steps to prevent dog bites include the following:
Carefully consider dog breeds prior to selecting a pet. Some breeds have worse reputations than others, and a veterinarian can help you decide which breeds might best fit your lifestyle. If your dog's breed is viewed as more dangerous than others, such as a Pit Bull, some insurers will not insure you for homeowners insurance.
Spay or neuter the animal as this often decreases the aggressive tendencies of dogs.
Seek a veterinarian's advice quickly if your dog becomes aggressive.
Socialize your dog from an early age to encourage appropriate behavior.
Never leave dogs alone with small children.
Avoid aggressive games with puppies and dogs, such as tug-of-war.
Do not place your dog in situations where he or she can be teased or feel threatened.
Train your dog to obey commands.
There is one other loss exposure concerning dogs you should consider. You may face liability claims if your dog gets out into the road and causes or contributes to an auto accident. People can sue homeowners for violation of leash ordinances by allowing their dog to "run at large." Homeowners should use a well-maintained and sturdy fence or other safeguards to reduce this exposure. We all want to keep our pets happy, healthy, and safe. These are just a few steps we can take to make sure that happens.
Copyright 2008, International Risk Management Institute, Inc.