Every time I hear "umbrella insurance" I think of Mary Poppins and how it's a coverage she really should have; otherwise it'll take more than a spoonful of sugar to improve her mood if her brolly* breaks down!
But, contrary to my overactive imagination, an umbrella insurance policy doesn't actually protect your portable, moisture-repelling personal canopy, but rather it fills any gaps in insurance protection not covered by another policy.
Just imagine if any of the following scenarios happened to you or a family member:
you hit gas pedal instead of brake and drive through the front of a restaurant, seriously injuring several people;
you don't see a motorcycle and pull out, causing the motorcyclist to hit the side of your car;
the family dog bites the neighbor's child;
you accidentally set a fire in your apartment which spreads to other units.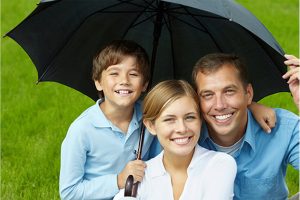 An umbrella policy provides an additional layer of liability protection that can be used with any insurance policy.
This includes boat, motorcycle, all-terrain vehicle and snowmobile. It kicks in when the underlying or primary policy doesn't provide sufficient liability protection.  Most carriers require you to have either a home or auto policy with them – sometimes both – in order to purchase umbrella coverage; however, there are excess markets that will provide umbrella-only coverage, they just may cost a little more.  Keep in mind that placing your home, auto and umbrella together may allow you to take advantage of multi-line discounts.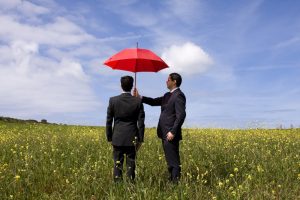 Commercial umbrella policies are also an important coverage for business owners, as it acts in the same way as a personal umbrella except it fills any holes not covered by the business insurance policies.  Commercial umbrella policies usually require General Liability coverage to be in place first, and/or commercial auto.  It will also go over a Worker's Compensation policy, but again, there has to be GL in place.
$1 million personal umbrella policies can be as low as $200 per year – that's roughly $3.84 a week!  So call us toll-free for a free umbrella quote for your personal or business needs: (855) 678- CEDAR (2332).  Or email us at [email protected].
* translation: "brolly" is a slang British word for umbrella.  A bit similar to how "wellies" are Brit slang for Wellington boots, or rain boots as they are known in the USA (I believe it has something to do with the Duke of Wellington, but that's a blog for another time!).